CAFÉ BAZIN – Season 2019
Café Bazin (380 Victoria Ave. in Westmount) is Ground Zero for Studio Vin where amateurs as well as seasoned oenophiles gather in the intimacy of a warm neighbourhood bistro to meet, taste and exchange ideas. As of 6:30 p.m., this charming café offers ateliers and classes with specific themes (The ABCs of Wine Tasting, Varietals, Wine Terroirs, Wine Vocabulary, Sweet Wines etc.) as well as meet/greet/taste sessions with visiting winemakers.
Cost. $55 + tax: $63.24

Six glasses of wine per session
20 participants per class maximum
Two hours of instruction, from 6:30 p.m. to 8:30 p.m.
Your host: Jean Aubry, wine columnist at Le Devoir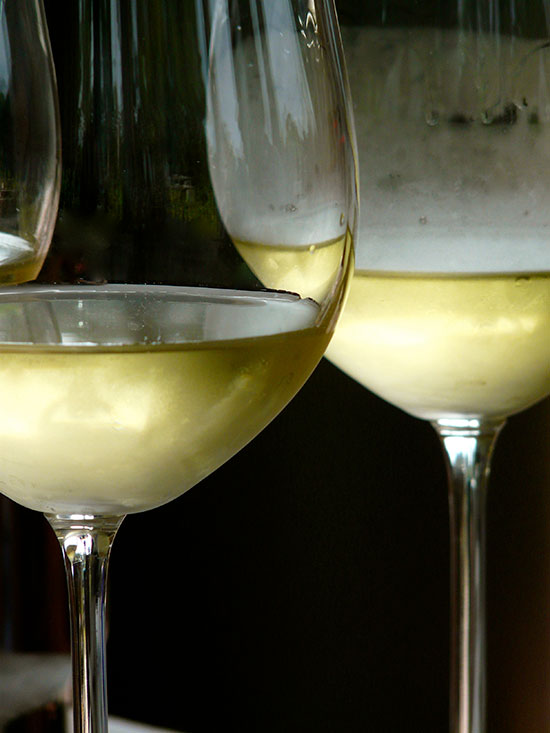 TERROIR sessions will provide the opportunity to explore different winemaking regions and varietals, as well as how the local gastronomy reflects a region's wines. The principal wine producing countries will be featured, beginning with France.
ABCs of wine tasting. A session focused on learning about how to taste wine using simple terms and ideas, avoiding too much in the way of pretentious wine-speak. Ideal for beginners.
March
25th March: ABCs of wine tasting – 20 places available
April

8th April : Bugundy – 20 places available
April
22nd April : ABCs of wine tasting – 20 places available
May

13th May: The Loire Valley – 20 places available
June
10th June: Summer rosés! – 20 places available
Home testing
The moderator can also host events in your home, customizing a wine tasting to you needs, with or without food pairings. Studio Vin will furnish the wines, glassware and recommend a caterer if need be. Extra costs for transportation are applicable.
we can suggest themes for your tasting
create a budget according to your specifications
Free transport in the Island of Montreal